Dear wanderer,
My name is Yahya Mathkor. Ever since I was young I have dreamed of traveling and seeing the world. I was lucky enough to have an international and multicultural upbringing, bringing with it the tools to live out this dream. Since a few years now, this is not only a hobby but I have made it my profession to wander about the world, sharing its wonders with other people.
W@ndering is a platform for me to offer you an insight into a different world. I try to bring together a mix of nature and culture, relaxation and adventure, going beyond the beaten trails, while giving insights into the local culture.
This is possible as a group experience. A few times a year I will offer different kinds of set tour dates.
It is also possible to create your own personal trip, individually or as a group of friends. With or without my guidance.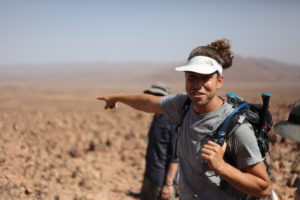 Have a look around the site, and if you have any questions don't hesitate to write me:
info@wandering.eu